FHHS Alumni Association
Alumni Years 1963 - 1988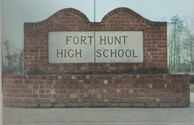 In Memory
Roxanne Chisholm - Class Of 1977
Deceased Alum: Roxanne Chisholm, Class of '77

Date Of Birth: 09-20-1959
Date Deceased: 10-29-2000
Age at Death: 41
Cause of Death: Cancer
Alum City: Alexandria
Alum State: VA
Alum Country: USA
Was a Veteran: No
Survived By: Joan & Tom Chisholm - Mother & Father Rhonda Chisholm - Sister

Roxanne attended Fort Hunt High from Sept. 1973 through Feb. 1976, at which time our family moved to California. Roxanne graduated from San Carlos High School in San Carlos, CA in June of 1977. Roxanne attended Cañada College in Redwood City, CA prior to starting work in 1980 with Prudential Insurance Company in San Mateo, CA. Roxanne relocated with Prudential to Stockton, CA in 1990 where she helped them open a new claims service office and was a leader in the Technical Review department. Roxanne purchased a house in Stockton, where she lived until diagnosed in 1998 with uterine cancer. We moved her back to San Carlos to live with family until her death in 2000.
Roxanne was kind, intelligent and generous person. She often helped the less fortunate and was one of those people that had a way with animals. Animals just loved her as much as she loved them. She was always there to lend a hand, to listen and was a great friend and devoted family member. Roxanne had a great sense of humor and was always quick with a response which could be witty, sarcastic or hilariously funny. Roxanne is deeply missed and forever in our hearts.
- Submitted by Roxanne's sister, Rhonda Chisholm, July 31, 2017