FHHS Alumni Association
Alumni Years 1963 - 1988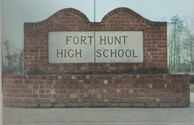 In Memory
Patricia Ann "Nikki" Felch - Class Of 1971
Patricia "Nikki" Felch survived a horrific plane crash when an Air Florida plane fell into the Potomac River ice in the winter of 1982, but she didn't survive cancer in 2002, which took her life. Air Florida's Flight 90 tragedy forced the FAA to initiate a mandatory airplane de-icing program for all airlines that is still in place today.
Birth:
1953
Death:
Apr. 23, 2002
Alexandria, VA


Survivor of Air Florida Flight 90 which crashed while attempting to take off from Washington National Airport.

Nikki was one of only 6 initial survivors, and one of 5 who made it out the Potomac River on January 13, 1982. Another passenger, Arland D. Williams, Jr. repeatedly passed the lifeline to others so that they could be saved. He drowned before he could be rescued. One span of the 14th Street Bridge is today named for him. The whole story is here:

http://en.wikipedia.org/wiki/Air_Florida_Flight_90

She suffered broken ribs and broken bones from the crash. She spent a total of 14 weeks in the hospital for various problems, including an infection from the river water. She was only 27 years old at the time of the crash.

Patricia Felch died of Pancreatic Cancer at age 49.