FHHS Alumni Association
Alumni Years 1963 - 1988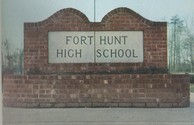 Paige Tompkins Tompkins
Profile Updated:
December 27, 2020 | | |
| --- | --- |
| Residing In: | Woodbridge, VA USA |
Yes! Attending Reunion As you can imagine, these last 3 months have been a huge adjustment for our family. Living life without "Steve" is not something we were prepared for, not yet at least...unfortunately COVID19 had different plans for him. Many know that in 2017 he was diagnosed with colon cancer which was followed by emergency brain surgery on his birthday, and another surgery a few months after removing a large section of his colon to remove the cancer. Radiation, Chemo and many cat scans followed the last few years. This past August the Dr's found that they needed to be more agressive with his chemo and went from 30 min sessions to 4 hour sessions. (I honeslty beleive he keep as much bad news he got from us as he could for the sake of heartbreak) As you can imagine, the treatments took a toll on his immune system. He had arthritis in his knees which made it hard for him to walk or stand for long periods of time, his back killed him and there were days you could tell he didn't feel well at all, but he never complained about that.. only about all the damn doctors he had to see, as if he had anything better to do since the cancer threw him into retirement in 2017.. which was WELL deserved if you ask me. In October of 2020, I (His Daughter Paige) was tested positive for Covid. Although we did not interact in the time I was "sick", a week later he too was positive. He had no symptoms..at first.. and always said he was "ok". He tested positive on a Monday, and within 5 days he had grown VERY weak. He needed more help then we could give him at home. That Saturday morning he was admitted to the hospital and we stayed in contact with him as much as we were able to. Due to covid there were no visitors allowed, and if you knew him.. you knew he did NOT do the phone thing much. He fought so hard for 13 days, but heaven must have needed him more then we did. He lived for his family anfd friends. There is not one person who did not consider him a best friend. He was an AMAZING MAN and did any and everything for the people he loved. My brother and I could not be more PROUD of the man he was, and the example he set for us. He showed us unconditional love, what being a father means, and supported us no matter what path we chose. I could go on & on about how amazing he was. I'm a Daddy's girl (I still can't say was, because I am still a daddys girl, always will be.)
Although it has taken me months to post on this page, it has been nice to check in and see that so many people loved him just as much as we did. Talking about him in the past tense still has not gotten any easier and I don't see it ever being easy. He left MANY behind who unconditionally loved him just as he did us. We find comfort in knowing all of his pain is gone but selfishly wish he was still here. We do plan to hold a celebration of his life when things are safer to get together, we know everyone would love that. Until then please keep up with the posts of all the memories... I love seeing memories of him. If anyone has pictures/videos we would love to see those! I am on facebook (Paige Poogey Tompkins) and can be contacted directly there.
Thank you all for showing us how much he impacted peoples lives and created some awesome memories that have lasted a lifetime. In due time.... we will get through this. Until then, please stay safe everyone! <3