FHHS Alumni Association
Alumni Years 1963 - 1988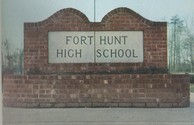 In Memory
Stephen "Steve" Tompkins - Class Of 1968
DECEASED ALUM: STEVE TOMPKINS, FHHS '68
Message from Class of '68 Representative, Doug Clark
I am passing on the sad news about my FHHS '68 classmate, Steve Tompkins, who passed away this past Friday, November 20th from COVID-19.
Steve had been battling cancer for several years which might have been in remission so I don't know what role that played in his death from COVID-19.
I have copied my classmate, Chris Van Cleave (no relation to Joe Van Cleve), in this email.
Chris and Steve were not only close friends but bandmates in one of the great FHHS bands, The Evening People. Steve was the drummer for that band.
Chris can weigh in with more details but perhaps we can get an announcement out - I know there will be people (from multiple classes) who would like to comment.
- Above is an email from Doug Clark to FHHSAA on November 23rd, 2020
- Our thanks also to Luanne Dawson ('72) & Jimmy Carmalt ('71) for passing along the news