FHHS Alumni Association
Alumni Years 1963 - 1988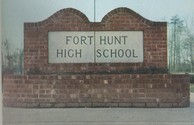 Arnal Cook
Profile Updated:
March 27, 2021
| | |
| --- | --- |
| Residing In: | Noblesville, IN USA |
| | |
| --- | --- |
| Spouse/Partner: | Sharon (Cook) Cook |
| | |
| --- | --- |
| Military Service: | USN (1980 to 2009) |
Children:
Nahum 1986 (Navy LCDR, OPS O on a CG)
Caitlan 1988 (5 years in Moscow! Home in 2015)
Douglas More…
Yes! Attending Reunion
Mr. Manning was good to work for after school as the Athletic Director. Learned a lot about the many different things going on after school, their interactions, and the 'work behind the scenes' to make them happen. He once took the Basketball Concession stand cash and put it in a cash box and handed it and his keys to me to take to his office. I had never seen so much cash before. But, I remember to this day analyzing any temptation as 'I didn't have it 10 minute ago, I won't have it 10 minutes from now. And nothing will have changed.' Since then, never had any problems being responsibile or accountable for any amount of funds. Good life's lesson. Good memories from the Class of '75
Happy birthday, Kay. Haven't heard from you in quite a while. Hope all continues to go well for you and yours. Sharon and I retired last year. We will move to GA later this year, buying half of Sharon's twin sister's acreage and building our own place there so the twins can be back together again. I'm calling the place DOUBLE TROUBLE!
Doubt if you would remember me since I moved away in '73, but your name jumped out at me as I scanned down the list. All for good and complimentary reasons. I don't remember too many names from FHHS. Hope life has been good to you.
Nice write up about you in Wikipedia. Congratulations on all you have accomplished. Cospas/Sarsat, huh? Funny story about that on an aircraft carrier. When an Emergency beacon went off and the "Electronic Warfare" (EW) guys (all done at the Top Secret level) couldn't find it*, I volunteered to find it with my own radio gear. #3 Officer on ship said to me "The entire US Navy can't find it, but you think you can. Go ahead." I returned 15 minutes later to his "See, they found it." I replied "No sir, I found it in 615 and turned it off myself." The following week, the head security clearance guru (and friend) asked me "Who did you piss off, and how? I've been ordered to re-investigate your Clearance!" Seems #3 thought I had too much personal "EW" capability of my own! As a pilot, my call sign of "Marconi" wasn't for nothing!
* I saw the receiver the EWs used in the Repair shop later that week, open on the bench, the Avionics Techs were working on with no luck. They said it worked. I looked inside and spotted the problem - seems the wire from the board to the antenna connector was never soldered and the wire was not making any contact, so the directional antenna the EWs used was never actually connected to the receiver!