FHHS Alumni Association
Alumni Years 1963 - 1988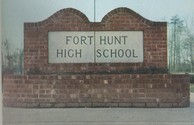 In Memory
Dr. James E. "Jay" Manning, III (Principal, 1975/76 Through 1979/80)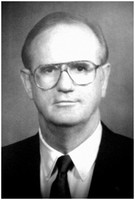 Dr. James Edward "Jay" Manning, III, 78 died on December 4, 2013. Jay was born on December 27, 1934, in Hudson, MA. He was born into a prominent Boston family of architects, builders, and academicians with Irish roots. Jay's family, led by matriarch Helen Schofield Manning relocated Jay and his 7 siblings to Washington, D.C., where Mrs. Manning had beseeched President Truman to secure positions for her daughters in the FBI. Her son Jay, and his brother Peter, were talented athletes inspired to earn college scholarships, and they did. Jay had a brilliant mentor in leadership in his mother.

Jay was awarded a basketball scholarship to, and graduated with honors from George Washington University. While at GWU, he was a regular in the Sports section of the Washington Post, and his team won the 1954 NCAA Southern Conference Tournament Championship.

He served in the United States Army, from 1957-1959. After leaving the military, Jay returned to Massachusetts and, made the early cut, as a professional basketball player for the then world champion Boston Celtics with Bill Russell, under coach Red Auerbach. He soon after found his vocation, as an educator, eventually relocating back to Washington, D.C. Jay began teaching and coaching at Our Lady of Good Counsel. He then found the love of his life and married Joanne Hyre Manning of Bethesda, Maryland, in 1963.

Jay was a purposeful advocate for, and successfully helped accomplish the desegregation of the public basketball courts, in Washington, D.C.

Jay became the Assistant Principal of the old Fairfax High School, where he facilitated the transfer of the school location to the current Fairfax High School. He continued his leadership at Lake Braddock Secondary School. During this tenure, Jay earned his Doctorate in Education at GWU.

He then distinguished himself as a high school administrator at both Fort Hunt High School and Langley High School. Throughout his career, Jay held adjunct professor positions at George Washington University, University of Marymount, and The University of Virginia, mentoring future secondary education administrators.

Dr. Manning contributed to his local neighborhood community with commitment, sports coaching, fund raising, promoting local parks, providing leadership to the Indian Guides, and teaching Catholic Church doctrine. He never lost his love of playing basketball.

As Principal of Langley High School, Dr. Manning distinguished himself nationally for establishing a college preparatory library and promoting the academic and athletic success of his students. He was engaged in the success of every student. His promotion of school spirit and ethics codes lives on in every Fairfax Country Public School.

He was a community leader, serving as the President of the McLean Chamber of Commerce, Member of the Board for the McLean Orchestra, member of the Rotary Club, McLean chapter, founding the Interact program for the Langley student body, emceeing the Youth Achievement and, other award ceremonies, and initiating a Rotary Club Cup for Girls Field Hockey which still continues. He was honored with a Citizen of the Year award for his community leadership.

Jay Manning was known for his towering physical stature, strong moral values, and gentle nature. He had a talent to connect and draw out individual strength, potential, and a smile, from everyone he met. He is credited with uplifting students, futures and careers. He continued as an adjunct Professor and worked with young people his throughout his life. Former teacher and friend, Anne Morton, recalled that Dr. Manning was loved and respected by many and, he has left a legacy in his former schools, as a "principal who cared for each and every student."

He was a loving husband and father of four children. Dr. Manning was also a caring and involved uncle to almost 40 nieces and nephews and a proud grandfather of 9 grandchildren.

He is survived by his wife of 50 years, Joanne Hyre Manning. He is also survived by daughter Helen Stacy Manning of Great Falls, VA and her children, Trey Crowther, and Cassie Crowther; son, James Edward Manning IV, of Wellsboro, PA, his wife Tracy Manning, and grandchildren, Liza Manning, Drew Manning, and Liam Manning; son, Mark Christopher Manning of Burlington NC, wife Kimberly Manning and, grandson, Heaton Manning; and son, Matthew Alexander Manning of Greensboro NC, wife Allison Manning, and grandchildren Virginia Manning, Eleanor Manning, and Margaret Manning. He is also survived by his sister, Sarah Manning O'Leary of Columbia, MD, and brother, Peter Manning, of Worcester, MA. Jay was preceded in death by his father James Edward Manning, Jr., his mother Helen Schofield Manning, as well as his siblings Alice Manning, Joan Manning Cusick, Martha Manning Costello, Claire Manning Fitzgerald and, Jane Boyd Alvis.

His life will be celebrated with visitation on December 13, 2013 from 2-4 pm and 6-8 pm at Fairfax Memorial Funeral Home at 9900 Braddock Road, Fairfax, VA 22032 on December 14, 2013. There will be a funeral Mass at St. Ambrose Catholic Church, 3901 Woodburn Road Annandale, VA 22003 on December 14th, at 11 am, followed by a graveside service at Fairfax Memorial Park, 9902 Braddock Road, Fairfax, VA 22032.

In honor of Jay's early career in and lifelong commitment to education, memorial contributions may be made to Our Lady of Good Counsel High School, 17301 Old Vic Blvd, Olney, MD.
---
Source: Fairfax Memorial Funeral Home

Dr. Manning passed away after a month-long stay in the hospital due to complications following surgury, surrounded by his loving family who have remained by his side throughout. Below is text of journal entry from the family's Caring Bridge web site:
Wednesday, December 4th, 2013
By Matt Manning — 28 minutes ago
Jay passed away this morning.

The growing problems Jay was ferociously fighting against proved to be more than his caring committed medical team could overcome. We will share details about how Jay's amazing life will be celebrated and remembered in the next few days.

Our family and friends have been carried through this difficult few weeks by your love and support. There are no words to express how much we appreciate that. Thank you.