FHHS Alumni Association
Alumni Years 1963 - 1988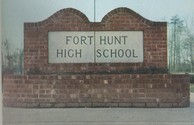 In Memory
Orion Layman
Orion R Layman 1913 - 2001 was a member of the Layman family. Orion was born on July 23, 1913. Orion died on February 6, 2001 at 87 years old.
Orion R Layman's last known residence is at Lorton, Fairfax County, VA 22079.
We were able to locate a death record for Orion R Layman in the United States Social Security Master Death Index (SSDI). According to information provided to the SSDI, this death record has been verified by a family member of the deceased. This data can be considered very accurate.
- Researched by Joe Gililland, Feb 2014