FHHS Alumni Association
Alumni Years 1963 - 1988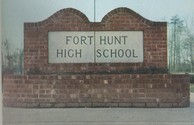 In Memory
Robert Charles Wiggins - Class Of 1977
FHHS Alumni Association
Alumni Years 1963 - 1988

Robert Charles Wiggins - FHHS Class of 1977

Date Of Birth: 08-09-1959
Date Deceased: 03-07-2008
Age at Death: 48
Cause of Death: Cancer
Alum City: Alexandria
Alum State: VA
Alum Country: USA
Was a Veteran: No
Survived By: Patti-Sue Wiggins, wife Samantha Marie, daughter Ashley Palmer, daughter LCOL (Ret) Robert M. and Elizabeth Wiggins, parents Betsy W. Marrero, sister Samantha Elizabeth Marrero, niece

Robert C. Wiggins (Charlie), age 48 of New Port Richey, Florida died March 7, 2008 at his residence. He was born in the US Army Hospital at Bad Canstatt, in Stuttgart Germany on August 9th 1959. He graduated from Fort Hunt High School in Alexandria, Virginia in 1977 and moved to Florida with his parents soon after. While growing up he had the unique experience as an "Army Brat" of traveling and living in many different locations, the most unusual being Addis Ababa, Ethiopia. Robert was an avid sports fan, loved golf and was an accomplished musician, the guitar being his favorite instrument. He will be missed by many.
- Submitted by Betsy Wiggins-Marrero on January 4th, 2014