FHHS Alumni Association
Alumni Years 1963 - 1988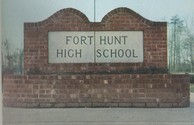 In Memory
Daniel "Dan" Carlisle - Class Of 1979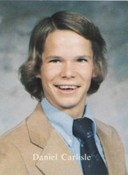 We are stunned and saddened to share heartbreaking news that Dan Carlisle has passed away. This was shared on Jan 24th and confirmed by his wife, Jenn, through Facebook. We will update as additional information is received.

Dan was much beloved by his Fort Hunt family and he will be dearly missed. RIP Dan.

From Jenn Carlisle's post:
"My heart is shattered today, as I have lost my beautiful husband of 11 years, Daniel Carlisle He is the love of my life, and I will hold him in my heart forever. Details on memorials in Florida and DC to come."
JAN 27, 17 UPDATE:
From Jenn Carlisle
Services for Daniel Carlisle will be held in the Chapel of The First Presbyterian Church of Orlando, 106 East Church Street, Orlando FL 32801 on Saturday, February 4th at 10 am. In lieu of flowers, donations may be made to Habitat for Humanity, by using this direct link: https://www.habitat.org/support/honor-memorial-gifts. To place your donation in his memory, please indicate his name, my name (Jenn Carlisle) and either my email address (Jenn@JennCarlisleHomes.com) or our home address of 242 Oak Park Place, Casselberry FL 32707. There will also be a service in the DC area soon, after the family has time to recover just a bit.

I have been overwhelmed by the outpouring of love from Dan's friends, and I thank you for all your comments and for the strength of your prayers. For those who have asked, Dan did not have a motorcycle accident, and while we don't have a specific cause of death, it seems to have been of natural causes. I was blessed and grateful to be the person who found his body, and I will say that there were no signs of a struggle, and that he passed away peacefully. I feel unable to share more details surrounding the event of his death as I am devastated. I am at a loss of how to go on, and I need to be with my grief and try to comprehend how I can possibly continue to exist without this man in my life. I thank you for your support and for respecting my need for privacy regarding any other details.

Dan brought joy into this world, and reading your hundreds of comments have reminded me of that. He could connect with anyone, from presidents of corporations to homeless people, almost instantly. No one was too big or too small for him to talk to as Dan was "always running for mayor." Always outgoing, he would disappear when we went places, and when he came back, I would ask him if he'd gotten any votes, which of course he had. His laugh was infectious…how could anyone not laugh when he started in with that Carlisle cackle? Close your eyes and listen for just a minute. You'll hear it. Keep that in your heart, and his life will have had a purpose beyond our comprehension.