FHHS Alumni Association
Alumni Years 1963 - 1988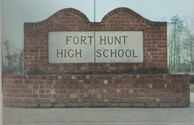 2020 FHHS REUNION WEEKEND
YOUR VOICE WILL BE HEARD!
The Fort Hunt High School Alumni Association Board & Officers have been in discussions about the 2021 FHHS All-Class Reunion & Picnic for this year. We would like to gauge the feelings of the alumni about holding the 2021 reunion in its traditional End-of-July dates (July 23, 24 & 25) this year or postpone until the first weekend of October (October 1,2 & 3).
Survey results will be reviewed by the board and a final decision regarding the dates of the event will be made.
We would like for you to complete this survey as soon as possible, so that a final date can be set. Last survey remarks accepted will be January 31st.
If you would not be coming to the event on either date, OR if it the dates don't make a difference to you, mark the appropriate spot on the survey. Thanks for your input!
You must be a member to submit this survey. If you are a member please log in first. You can't submit this form until you've logged in.
1)
Would you prefer the 2021 FHHS Reunion to take place on July 23, 24 & 25th (the usual dates)

Yes No
2)
Would you prefer the 2021 FHHS Reunion to take place on October 1, 2 & 3?

Yes No
3)
Do you have a preference for either date?

Yes No
4)
Are you planning on attending either?

Yes No