FHHS Alumni Association
Alumni Years 1963 - 1988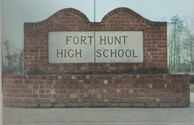 FHHSAA Officers Election - FINAL WEEK
Place your votes below to join in the election of the
FHHS Alumni Association Officers for the 2020 - 2022 Term!
Place your votes at the bottom of this form. Select the candidate for each position or enter the name of a FHHS alum you wish to vote for as a write-in candidate.
Even with a 30-day open call for nominations, we did not receive any nominations for any of the Officer's positions, but the current officers are willing to serve another 2 year term. The full voting slate is:
Joe Gililland (FHHS '73) - Candidate for President, FHHSAA

Jim Carmalt (FHHS '71) - Candidate for Vice-President, FHHSAA

Mary Cronin (FHHS '82) - Candidate for Treasurer, FHHSAA

Donna Pumphrey (FHHS '73) - Candidate for Secretary, FHHSAA
Please vote for these candidates, or Write-In your choice for these open positions. Thank you for your interest in the 2020-2022 election of the FHHS Alumni Association Officers.
You must be a member to submit this survey. If you are a member please log in first. You can't submit this form until you've logged in.
* Answer Required

| | |
| --- | --- |
| 1) | * Joe Gililland for FHHSAA President |
| | |
| --- | --- |
| 2) | * Jim Carmalt for FHHSAA Vice-President |
| | |
| --- | --- |
| 3) | * Mary Cronin for FHHSAA Treasurer |
| | |
| --- | --- |
| 4) | * Donna Pumphrey for FHHSAA Secretary |