FHHS Alumni Association
Alumni Years 1963 - 1988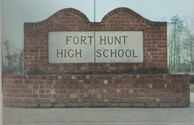 In Memory
Marilyn Schwaner (Orchestra Director)
I'm very sad to share that Mrs. Marilyn Schwaner, beloved Orchestra Director, has passed away today, February 28, 2014. Memorial Service information will be forthcoming as soon as her family has made arrangements.
UPDATES
March 1st, from Carl Schwaner:
"A huge thank you to everyone for their best wishes and prayers. We have decided to have a memorial service for Mom in the late Spring. It would be so cool to have some former students play at the service. The tentative date is May 26 (Memorial day).

...I have been reading all your comments with my Dad and he has been very touched for your thoughts. It has meant a lot to him....thank you!"
March 5th, from Jan Schwaner:
"Thanks so much to all of you for your memories. It's been great to hear about Mom's impact on all of you. She so loved teaching you all! You were very important to her. I didn't get to play in her orchestra because it started just after I graduated, but I'd love to play with some of you at the memorial service. How about a movement of Britten's Simple Symphony? I am an amateur but can handle the cello part and we could probably convince my brother Dan to play bass - we just need two violins and a viola. Anyone interested? You probably remember that it's not a very hard piece. I have the music and could send a copy to anyone who's interested. Mom would be so pleased! Thanks!
Jan Schwaner FHHS '71"