FHHS Alumni Association
Alumni Years 1963 - 1988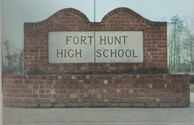 In Memory
Charles G. Wellemeyer - Class Of 1966
Charles G. Wellemeyer, 56, a scientist who helped develop methods to monitor the health of the earth's ozone layer, died of melanoma Sept. 16 at Casey House hospice in Rockville. He lived in Silver Spring.
Mr. Wellemeyer, a physicist, worked more than 25 years for Science Systems and Applications Inc. and its predecessor companies. The Lanham-based firm did contract work for NASA, for which Mr. Wellemeyer developed algorithms and instrumental analysis to help collect data on the atmosphere's ozone layer.
Over the course of his career, he served as a mentor to younger scientists. A conference room at SSAI's offices was named in Mr. Wellemeyer's honor.
Mr. Wellemeyer was born in Washington and raised in the Tauxemont area of Alexandria. He graduated from Fort Hunt High School in Alexandria and James Madison University. He received a master's degree in physics from the University of Virginia.
For recreation, Mr. Wellemeyer enjoyed fishing on North Carolina's Outer Banks, tinkering with cars, reading and cooking.
Survivors include his wife of 28 years, Antonia Wellemeyer, and their son, Jonathan Wellemeyer, both of Silver Spring; and a sister.
---
Source: WaPo Obituaries