FHHS Alumni Association
Alumni Years 1963 - 1988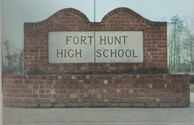 Susan Wilson Byers
Profile Updated:
June 15, 2018
| | |
| --- | --- |
| Residing In: | Alexandria, VA USA |
| | |
| --- | --- |
| Spouse/Partner: | Len Slobodin |
| | |
| --- | --- |
| Occupation: | Former Writer/Editor/Graphic Artist, then Program Manager, Women's Business, SBA RETIRED!! |
| | |
| --- | --- |
| Children: | Samuel, born here, 1992; Zoe, born Viet Nam, 1993; Leah, born China, 1995; Ben, born Viet Nam, 1998 |
Yes! Attending Reunion
Karin was a very sweet young woman and a friend, and her sudden loss was a real shock.
Welcome, Mary! Put some info in here so people know what you've been up to and what you're doing in retirement. Hope all is well!
Marnee! I have spent so many hours online looking for you! I thought I found you once, and sent an email, but it must have been an old address, because I never heard back. Welcome back to FHHS! Email me and let's catch up--swbyers28@gmail.com. I am so glad to find you again!
RETTIG, CLIFFORD A.
CLIFFORD A. RETTIG, (51) of Alexandria, VA on August 24, 2003. Beloved fiance of Cynthia A. Backe of Alexandria; loving son of William and Dixie Rettig of Alexandria; father of Nicholas W. Rettig of Alexandria; brother of Mary E. Huntzinger of Stafford and Robert W. Rettig of Alexandria. Also survived by six nieces and nephews. Mr. Rettig was the owner of Aurora Construction Company of Alexandria. Family will receive friends on Thursday, from 7 to 9 p.m. at DEMAINE FUNERAL HOME, 520 S. Washington St., Alexandria, VA, where a Memorial Service will be held on Friday, August 29, 2003 at 1 p.m. In lieu of flowers, memorial contributions may be made to Queens Street Clinic, 1000 Queen St., Alexandria, VA 22314.
Published in The Washington Post on Aug. 26, 2003
- See more at: http://www.legacy.com/obituaries/washingtonpost/obituary.aspx?n=clifford-a-rettig&pid=1344830#sthash.6UIO5cf1.dpuf
If you were lucky, you had one or two teachers who changed your life. For me--and for so many others--Ed was one of those rare and gifted people. He was not just a teacher; he was a mentor and friend, even after high school. He shared his family with us--I remember when little Laura Lenora Gassek was born, and later babysitting for her; and time spent at his and Gerri's home. Among the greatest gifts he gave us--as others have noted--was either self-confidence (at an age when few have little, if any)--or the ability to bluff your way through almost anything. Transferring out of the typing class Mom made me take ("so you have something ot fall back on") and into Drama was one of the smartest things I ever did ... even if I did have to play Miss Mazeppa as my first assignment ("Who needs an extra person?") ... I got a C, but A's after that, and by the end of the year, I coulda done Mazeppa with a convincing bump and grind. The world was sadly diminished when Ed Gassek was taken all too young--but in a very real way, he lives on in those whose lives he changed. We were, indeed, very lucky.
Yup, that's you, alright! Haven't changed a bit since we visited! How are you guys?