FHHS Alumni Association
Alumni Years 1963 - 1988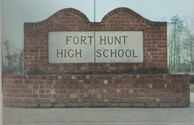 In Memory
Mildred 'Millie" VonSternberg - Class Of 1977
DECEASED ALUM: MILDRED "MILLIE" VonSTERNBERG, FHHS '77
We do not have any information about Millie's life or the circumstances of his passing, other than she died of an illness. If anyone has information that can be shared, please post here or contact the Alumni Association.
The Social Security Index online indicated that Millie passed in 2001 in Virginia.
Our thanks for Stephen Cywin, FHHS '68, for his research.
- Joe Gililland, FHHS '73