FHHS Alumni Association
Alumni Years 1963 - 1988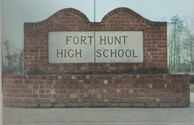 In Memory
David Lee Hubbell - Class Of 1977
Deceased Alum: 1977 David Hubbell
Date Of Birth: Sept-4-1957
Date Deceased: June-6-2000
Age at Death: 42
Cause of Death: unknown
Alum City: Alexandria
Alum State: VA
Alum Country: USA
Was a Veteran: No

David's father was Walter B. Hubbell, Captain, USN. The father's Obituary notes the passing David Lee Hubbell below:
Retired Following a courageous battle to recover from a tragic fall last year, Walter was compassionately granted eternal peace April 13, 2012. Walter departed this life at home, surrounded by his family. He is survived by his wife of 56 years, Marilyn Marlese Hubbell. A hero and inspiration to his surviving children, John Hubbell (Nancy), Judy Henry (Greg) and Anna Koropchak (Philip). His loving grandchildren, Jack, Grace, Nick, Maddie and Kayla. His sisters Mary Petersen of Wichita, KS, Lucy Berry of Tulsa, OK and brother John Hubbell of Kent. OH. He is preceded in death by his son, David Lee Hubbell, parents Clarence and Nancy Hubbell, brothers Paul, Clarence, Joe and sister Jessie Scaggs.
- Submitted by Michael Henry, FHHS Class of '77 - Classmate of David's
---
"Memorial Service, Pastor Bob Curry
Heritage Presbyterian Church
June 17, 2000"
http://www.heritagechurchva.org/memorials/hubbell.htm