FHHS Alumni Association
Alumni Years 1963 - 1988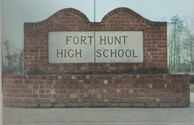 In Memory
Linda Lee "Lindy" Brown (Koppelman) - Class Of 1966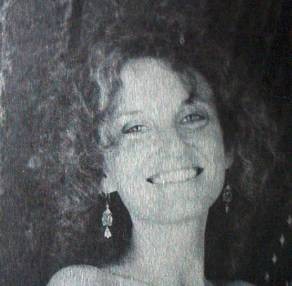 BROWN, Linda Lee "Lindy"
Our beloved Lindy died May 8, 2005, at home in Walnut Creek. She now is lighting up a room somewhere -- with her music, laughter, and amazing generosity.
Lindy was born a beautiful, blue-eyed girl in Marshall, Mo., on Aug. 21, 1948. She was the eldest daughter of Robert L. (Bob) and Donna Bailey Brown. She was later joined by brother Bobby and sister Amy, both of whom she adored.
Lindy grew up in New Orleans and in Alexandria, Va., where she graduated from Ft. Hunt High School with the coveted Best Dancer title. She received her B.S. in education from the University of Tennessee, Knoxville, before marrying her high school sweetheart, David Carmola. In 1972, she and David moved to San Francisco. There, Lindy taught kindergarten and worked as an engineer and deejay at KALW Radio and KQED-TV. She also led C.R. groups, wrote poetry, read a million books, marched against the war, partied all night to Marvin Gaye, and made tapes for her friends that will be cherished forever. After her marriage broke up in 1975, she met Charles Koppelman, and together they created a son, Walker Koppelman-Brown, born in 1983. "Walkie" was and is Lindy's pride and joy. Five years later, the family moved to Berkeley, where Lindy again worked as a public school teacher.
Lindy loved kids, and they loved her. She also loved Elvis, burritos for breakfast, Toni Morrison, Thomas Hardy, Jimmy Carter, Richard Prior, and Al Green. In her dreams, she's at Preservation Hall in New Orleans, swaying to the music, a go-cup in hand.
Lindy taught her friends many things: Seeing a homeless person is an opportunity to give. Life is funny no matter how sad. And it's extremely important to have a good soundtrack.
Lindy, you gave us the best soundtrack in the world. We love you and will never forget you.
Lindy is survived by her son Walker, a student at Sarah Lawrence College in New York; her father Bob Brown of Walnut Creek; and her sister Amy and husband Peter Lane and their sons Jesse and Clayton, of Ft. Lewis, Wash. Also among her loving family and friends are Charles Koppelman and family of Berkeley; David Carmola and family, now living in North Carolina; Sally Smith of S.F. and the Stratford Landing gang; Lindy's Noe Valley, Fair Oaks, and Hearst Avenue families; and hundreds more friends spread across the country.
A memorial is planned. To add your name/memories, go to http://lindy-brown.memory-of.com.

---
http://lindy-brown.memory-of.com/About.aspx